Obligation to make the best efforts to wear helmets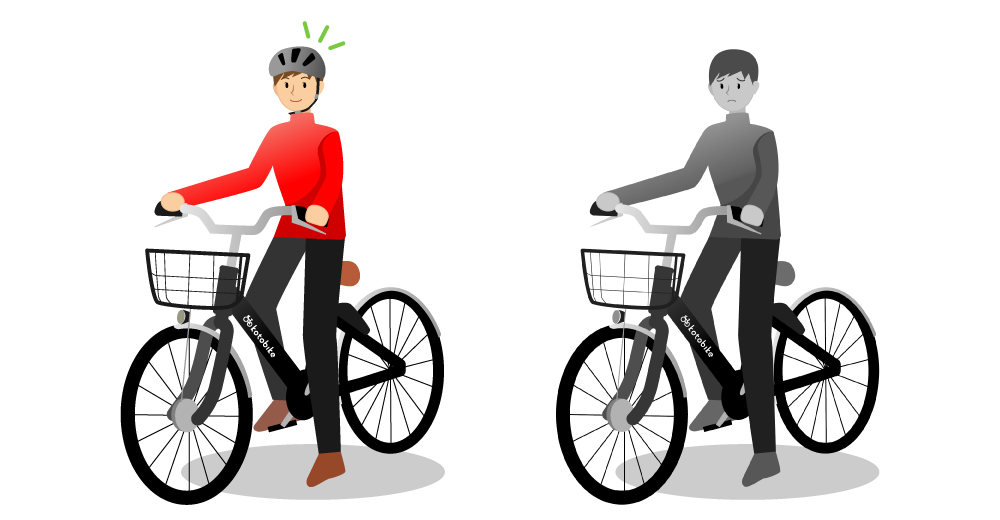 Effective April 2023, the wearing of helmets has become mandatory for all bicycle users. Kotobike will lend helmets free of charge to Kotobike users to wear while using the service.
●Free helmet rental service Helmets are available for free rental to Kotobike users. If you wish to rent a helmet, please ask at the store where the rental service is available.

Wearing a helmet
It is believed that wearing a helmet correctly can reduce the impact to the head that occurs when thrown onto the road in a collision to one-quarter of the impact that occurs when not wearing a helmet. For a safe and enjoyable day, we ask for your cooperation in wearing helmets while riding your bicycle.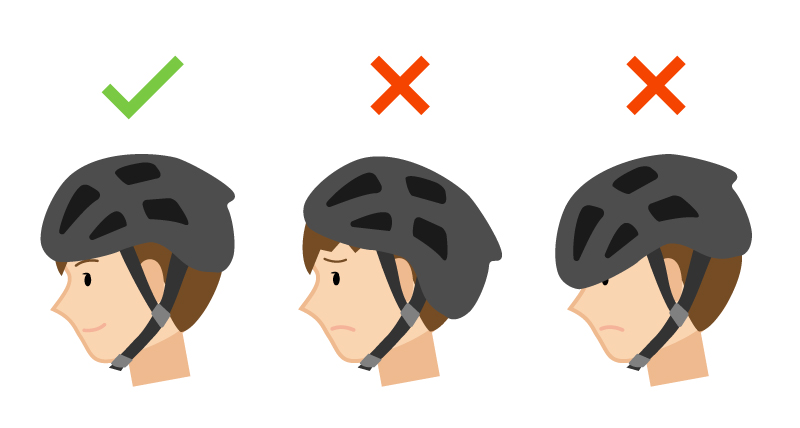 How to wear it correctly Choose a helmet that fits your head size. Neither too large nor too small will give you the full effect. Angle the helmet so that the tip of the helmet is just above your eyebrows and wear it evenly on both sides.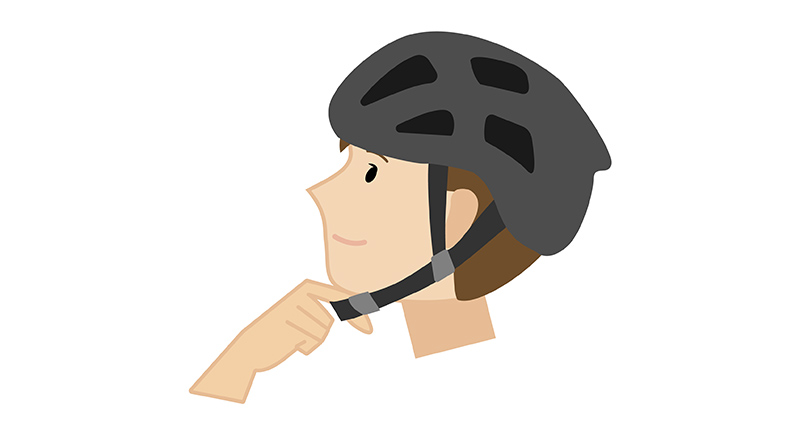 Adjustment of chinstrap Tighten the buckle of the chinstrap securely. The best condition is to have one index finger between your chin and the chinstrap.