We introduce the procedure, and the price to use kotobike.
First,install the application into the smartphone you use.
After the activation, follow the instruction to register. That is all for the preparation.
Open "menu" displayed on upper-left, and tap"Login". If it is the first time to use the app, tap"Create Account" and move the page, input your name, ID, E-mail adress, and birth date.(if you already have an account, please login)
Input six digit numbers sent to your e-mail adress, then move on to login page, you can login with your e-mail adress, and password.
Open "menu" displayed on upper-left, and tap"Payment". Register a credit card you use. Input tje card number, Expire date, and security code.
Choose the price rate by tapping the plans on the display when you hire the bike. You can also set to select the same plan automatically from the next time you hire the bike. You can change the plan while you do not have any bicycles in use or reservation.
They are set convenient palces
for sightseeing or moving,
around hotel, and parking lot and so on.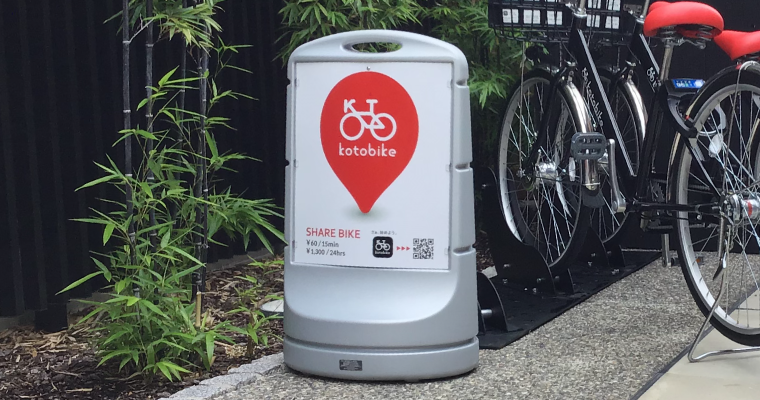 You can access the page
to download the application
through the QR code on signboard.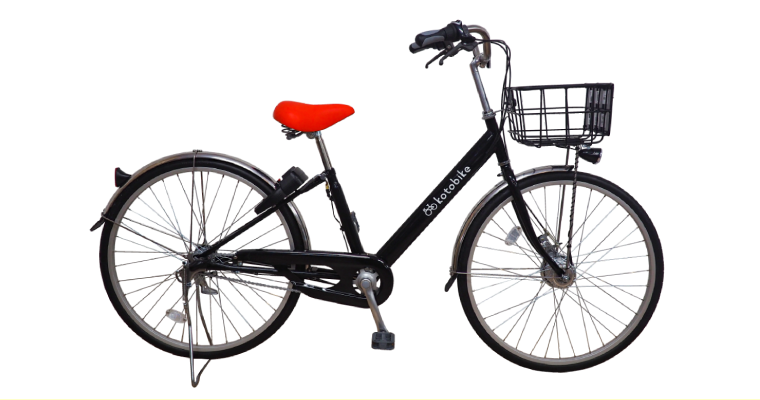 It is a bicycle inspired by
a jinrikisha which fits in the landscape of Kyoto.
It is easy to climb up the slope with 3-speed gear!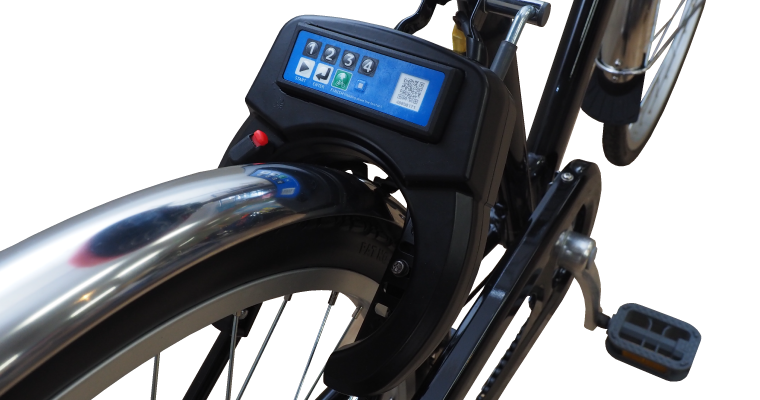 You can unlock the bike
by scanning the QR code
printed on the lock under the saddle.
Let's go where you want to go!
If you have something to ask about the trouble during the bicycling, please check"Faq".
Return the bike to a port of kotobike.
To return, lock the bike, and push the button of application "Return the bike".
If you drop in somewhere with leaving the bike, please be sure park the bike in a proper parking lot. Please do not leave it on the street or private area.
When you park or leave the bike, lock the bike by hand. The lock is equipped under the saddle.
When you return the bike, after locking by hand, tap "Retur the bike"button.
Some of them can be a littel hard to lock. please press down tighty with holding red lever of the lock.